Links, Webrings and Things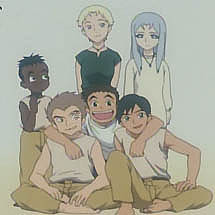 ---
This section will be growing, and will by no means be complete. Check back here often for link updates and other such crap. If you are interested in doing a link-exchange, I'm always open. Just shoot off an email to nabuca@heliwood.org.
---
Links of friends, family, etc:
Samantha Howe Online - The personal website of my best friend of thirteen years, Sam.
Stormwarning.org - The domain of two awesome people in my life living in Kentucky. Hopefully they'll add onto it in the future.
Mandor.org - This page is the personal domain of a real good buddy and friend of mine from when I lived in Albany, New York.
Ginkgo Leaf Gifts - This site is the online shop of another good buddy of mine from New York. He has some AWESOME artistic skills, so commission him! I have.
---

Fan-related links, etc.:
---
More to come in this section.
[back]